Maximize Engagement and Response with the Right Mailing List
A successful direct mail marketing campaign relies on both the quality of the mailing list as well as targeting prospects interested in what you are offering. An accurate and fresh list that targets the most relevant audience maximizes the potential for engagement and conversion.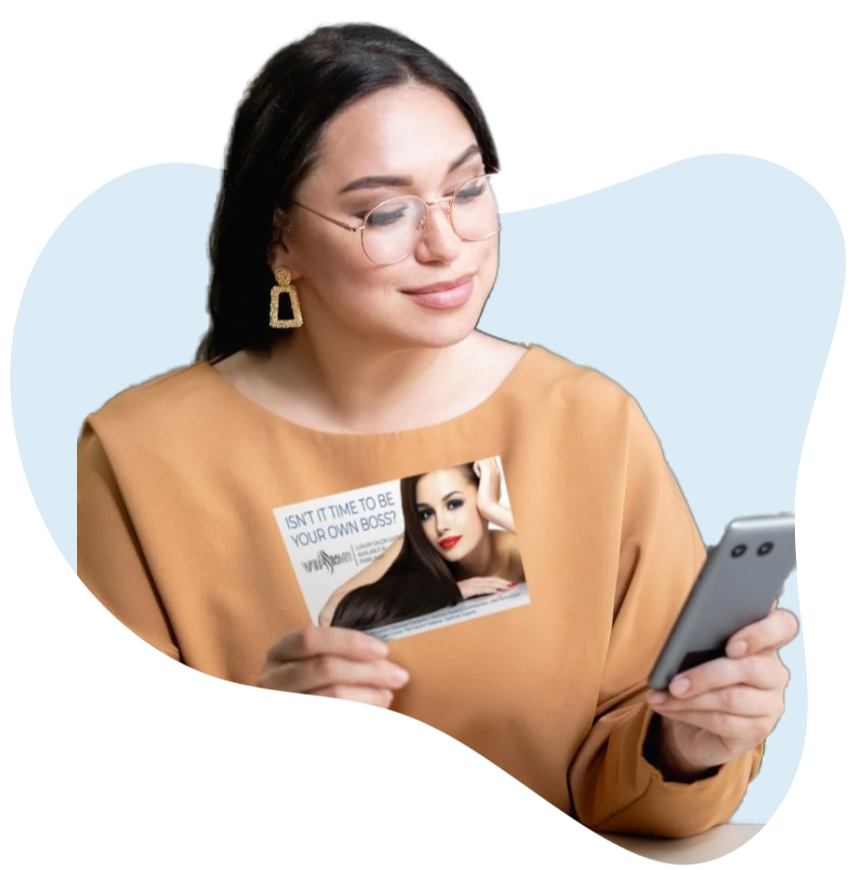 Ready to Start Driving Responses and Gaining New Customers for Your Business?
A well-targeted mailing list with accurate data is crucial to the success of a direct mail campaign, but it takes more than just a great mailing list. Boost the effectiveness of your mailing campaign even further with a custom direct mail postcard designed for your business and high-quality printing services from Cactus Mailing.
We're here to help with everything you need for a successful postcard marketing campaign. Speak with a direct mail expert today to get started!
Direct Mailing Lists That Drive Results
See how our mailing list and postcard marketing services have helped our clients grow their businesses.
Michelle Joffrion
Platinum Dermatology Partners
Communication is key for me, and Charlene at Cactus Mailing is top notch. She goes out of her way to make sure we have the right counts, and that we are being cost effective. Thank you! We will for sure use your company when needed.
Abby Smyth
Marketing Partnerships International
We have used Cactus Mailing for a number of postcard mailings for clients. Our rep, Joe, is easy to work with and quick to respond. They are able to generate quality leads with their targeting.
Jason Tudor
Count Junkula
I use Cactus Mailing when sending direct mail for my home service business. They have great customer service and their quality is great too. I highly recommend them to anyone looking for mailing lists and/or direct mail services!
Scott Yonally
Scott Yonally
They were absolutely the greatest. They understood my unique situation in needing to get a mailer out to a very targeted audience and gave me all the help I needed to run a successful campaign. I highly recommend them to anyone that wants to run a campaign and have it be successful.
Mailing List FAQs
Have questions about mailing lists? We've got the answers!
How often are your mailing lists updated?
The update frequency varies by list type and data compiler. Unlike many mailing list providers that get their data from third-party sources, we source our mailing lists directly from the data compiler. As soon as they update their data, we have access to it!
For more information on update frequencies for specific list types, give us a call and one of our list specialists will be happy to answer your questions.
Can I provide my own mailing list?
Absolutely! We have lots of clients that provide their own lists. Typically, these lists come from their in-house databases of prospects, customers, patients, etc. In many cases, these lists are on the smaller side, and we work with them to combine their list with one of our lists.
What is your Deliverability Guarantee?
Most of our mailing lists have a guaranteed deliverability rate, and our guarantee states that we will refund the per-piece price of any pieces returned undelivered in excess of the guaranteed deliverability rate.
For example, if you mailed 1000 postcards to a list with a deliverability guarantee of 96% for every postcard returned in excess of 4% (40 postcards), we will refund you the per piece cost.
What is a suppression list?
A suppression list is a list of addresses that are removed (suppressed) from the mailing list that you are sending your marketing postcards to. For example, some of our clients do not want to send a new customer offer to existing customers, so they provide us with a list of their existing customers' addresses, and we suppress (remove) these addresses from their direct mailing list. If you have a list of addresses you would like to suppress, just let us know when you place your order.
What is the difference between Cactus Mailing's lists and other providers like Experian, Dun Bradstreet, Acxiom, and Data Axle?
The companies mentioned above are data compilers. There are only a handful of data compilers, and with the exception of specialty mailing lists, the data for most mailing lists (regardless of who you purchase them from) comes from these sources. The difference with our lists is that we source our data directly from the compiler at the time we run the mailing list counts, so there is no middleman ensuring you get the freshest data available.
Plus, we buy hundreds of thousands of records every day, giving us access to super low pricing which, in turn, we pass on to our clients.
How can I get mailing list counts?
That's easy! Just give us a call, and one of our list specialists can make recommendations and run counts for you. They even create maps of your proposed mailing area(s). There is no cost for this and no obligation. Since we don't do high-pressure sales, there's no reason not to give a call!
Can I purchase just the mailing list from Cactus Mailing?
Not at this time. While this option may be available in the future, Cactus Mailing specializes in providing turnkey postcard marketing campaigns. Allowing us to handle all aspects of your campaign provides the greatest cost savings and frees you up to run your business.
Growing Your Business Doesn't Need to Be Hard! Speak with One of Our Experts
Call Us Today!
Limited Time Offer - FREE Custom Postcard Design!