EDDM Postcard Mailers - Simple, Affordable, Effective
In 2011, the USPS rolled out the Every Door Direct Mail (EDDM) program as a "do-it-yourself" program for small businesses looking to market their businesses with direct mail. Over a decade later, the program is still going strong.
EDDM Print and Ship Services
Our EDDM Mailer Print and Ship service is the most cost-effective way to market your business with postcards. Here's how it works:
1. Create a design for your EDDM postcard.
Provide your own design in a print-ready file, or work with our graphic design team to create a custom EDDM postcard designed specifically for your business. Our designers are experts at creating eye-catching designs that get noticed and drive responses. Once your design proof is approved, we will print and ship your postcards to you.
2. Create an account with the Postal Service.
Visit the Postal Service website and create an account. An account is required to access the postal services EDDM tool that allows you to select the areas you want to mail to and create the required paperwork for your mailing.
3. Select your mailing areas and print your paperwork.
Once you have created your account and have access to the online EDDM tool - you can use the tool to select the carrier routes you want to mail to, create and print out the EDDM paperwork, and there is an option to pay the postage due (or you can wait and pay the postage at the post office).
4. Bundle your mailers and attach the facing slips.
The next step is to prepare your mailing by dividing your mailers into stacks of a hundred. Next, using a rubber band, secure a facing slip (printed out as part of the paperwork) to each stack of postcards. Depending on the number of addresses in the carrier routes you are mailing to, you may need to break down the stacks further.
5. Deliver to the post office and pay the postage due.
The final step is to deliver your EDDM mailing to the post office and pay the postage due. Simply take your mailing and the paperwork to the post office that will be delivering your EDDM mailers. Note: If the areas you are sending your mailers to are serviced by multiple post offices, you will need to drop off a portion at each of the post offices.
Will EDDM Postcard Mailers Work For Your Business?
With the USPS EDDM program, you must mail to all addresses in a carrier route (though you can exclude businesses). For businesses such as restaurants, cleaning services, and churches in which nearly all residences may have an interest in their services- EDDM is a viable option.
However, for businesses like pool service, financial advisors, contractors, lawn care, and childcare, whose audiences can be more precisely targeted using demographics such as income, home ownership, homes with pools, and presence of children - EDDM is NOT a good option as it can result in a significant number of your mailers being delivered to residences that have no need for your services.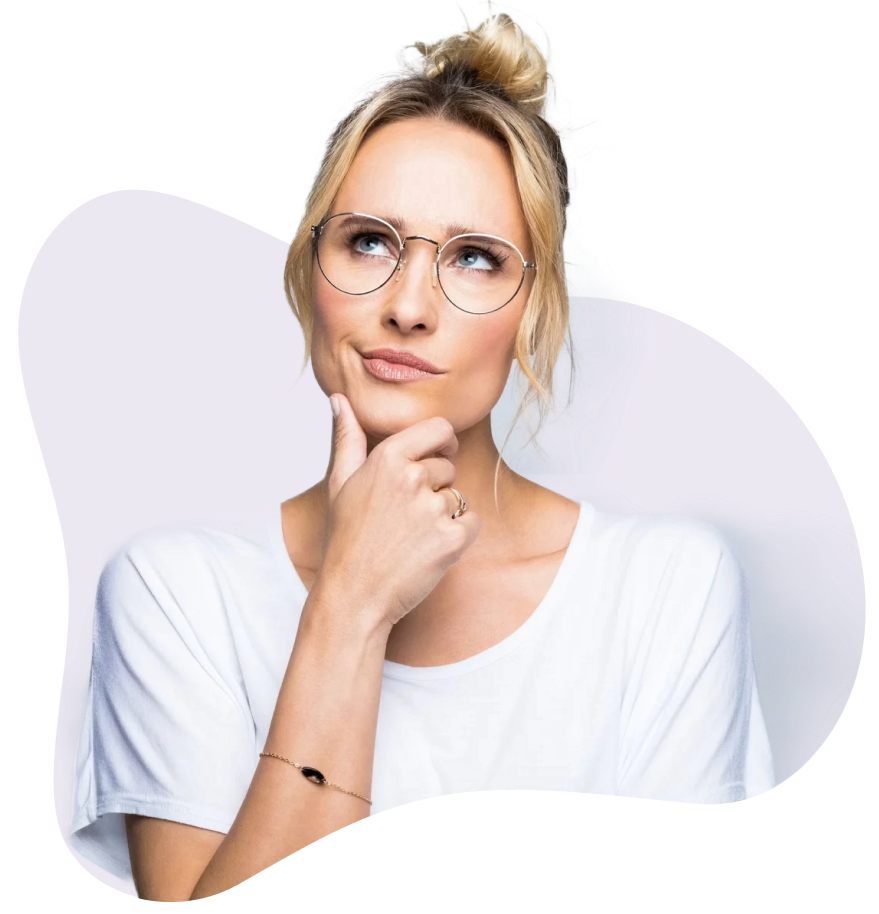 Is an EDDM Mailing the Best Option for Postcard Marketing?
EDDM vs. Saturation Mailings - Which offers a better variety of size options?
Winner - EDDM and Saturation Mailings (Tie)
For saturation mailings, the mail piece can be any standard size postcard or letter sized mail piece. This means all of the typical postcard sizes 4x6 inch, 4.25x6 inch, 5x7 inch, 5.5x8.5 inch, and 6x9 inch will qualify for saturation mailing, but they WILL NOT qualify for an EDDM mailing.

For an EDDM mailer, the USPS requires that the mail piece qualify as what they call a "Flat" sized piece. (Have one dimension greater than 6-1/8 inches high OR 10-½ inches long OR ¼ inch thick.).

While both EDDM® and Saturation Mailings have different size requirements, they both offer a good deal of flexibility when it comes to size options. It should be noted that generally, EDDM® requires larger mail pieces, and this often results in higher printing costs than the standard postcard sizes used for a Saturation Mailing.
EDDM vs. Saturation Mailings - Which offers better targeting options?
Winner - Saturation Mailing
For saturation mailings, there are several targeting options that allow you to narrow your list to prospects most likely to have an interest in your product or services. With Saturation Mailings, geographic targeting options include zip code, carrier route, drive time, radius, and closest number of addresses. With Saturation Mailing lists, there are also several demographic criteria that can be used, such as address type (single-family homes, multi-unit dwellings, and trailer homes) and statistical averages by carrier route (average age, average income, average home value, average percentage of homes with children).

Whereas EDDM mailings offer only geographical selection by carrier and the option to exclude businesses.
EDDM vs. Saturation Mailings - Which has more reliable delivery and tracking?
Winner - Saturation Mailing
With a Saturation Mailing, each postcard has an address and barcode printed on it. The barcode contains a unique identifier, allowing the mail piece to be tracked as it makes its way through the postal system to the recipient it is being delivered to. At Cactus Mailing, we monitor the progress of our client's mailings and notify them when the postcards have been delivered, and they can expect to start receiving responses.

With EDDM, there is zero trackability as the postcards do not have addresses, and the postal delivery person puts one postcard in each mailbox on their delivery route.
EDDM vs. Saturation Mailing - Which offers the lowest total cost?
Winner - EDDM and Saturation Mailings (Tie)
EDDM has a slightly lower postage rate, and you do not have to purchase a mailing list. Additionally, you do not have the costs associated with addressing and barcoding your mailers.

However, you will incur shipping charges to have the EDDM mailers shipped to you, and there is also the cost value of the time you spend online selecting your mailing area, counting the mailers into stacks of a hundred, attaching facing slips to the stacks and then driving to one or more post offices and waiting in line to drop off your mailing. This can add up to several hours of your time for each mailing you send out.

When taking into account the cost of your time, a Saturation Mailing often ends up costing less.
EDDM Mailers vs. Saturation Mailings - Which is the best overall for direct mail marketing?
Winner - Saturation Mailing
When it comes to marketing and growing your business with direct mail, Saturation Mailings are the clear winner for the following reasons:
Saturation Mailings have targeting options, eliminating waste and providing a better ROI
Saturation Mailings are trackable - EDDM has zero ability for tracking to ensure delivery
Saturation Mailings cost less than EDDM (when including the cost of your time)
Here's What Are Clients Are Saying
EDDM postcard marketing has never been easier. Take a look at how our past clients have teamed up with Cactus Mailing Company to boost the results of their marketing efforts.
Dr. Mahdi Ali
An Amazing Smile
We love Cactus Mailing! We have been using them for over 2 years now and the communication has been great! They are always on task and get things done on time! We have seen a great number of patients and a great return of investment. They are our favorite!
Nicole Tullis
Private Practice Transitions Inc
I've really enjoyed working with the Cactus Mailing team for our direct mailers. The previous company we worked with had so many issues, and with Cactus, it has been such a seamless process. From getting them ordered to sending them out, this company is on top of it during every step. We highly recommend Cactus Mailing for any project!
Cactus Mailing was great to work with! We had a local grand opening for a store that they were able to help with targeting and filtering a direct mail campaign. They made the entire process very seamless which was a relief. Got amazing results as the grand opening was packed!
Aggi Roselli
A-List Event Staff
Cactus Mailing created a gorgeous mailer that completely exceeded my expectations! I was very impressed with the design, the response and most of all working with Charlene! She was incredible!
EDDM Printing and Mailing FAQ's
What is EDDM?
EDDM® (Every Door Direct Mail) is a program offered by the USPS that allows for mailing to all addresses in a carrier route (sub-section of a zip code) without an address. It was intended to be a do-it-yourself program for small businesses that wanted to market their businesses with direct mail without needing to address and barcode each mail piece.
How does EDDM work?
EDDM works as a "do-it-yourself" program for sending out a direct mail marketing campaign. The program does not require the mail pieces to have addresses on them, eliminating the need to purchase a mailing list and print the addresses on the mailers. The delivery areas are determined by selecting carrier routes (sub-sections of zip codes), attaching a facing slip that instructs the post office which routes to deliver the cards to, and then the postal delivery person simply delivers a mail piece to each address on his delivery route.
What does EDDM stand for?
EDDM stands for Every Door Direct Mail and gets its name as a result of the program's regulation requiring you to mail to every address (door) in a carrier route (neighborhood).
What are the size options for EDDM?
EDDM mail pieces must meet the USPS size requirements for EDDM mail pieces. These requirements require either the height of the mail piece to be greater than 6.25 inches or the length to be greater than 10.5 inches. Additionally, the height can be no taller than 12 inches, the length can be no longer than 15 inches, and the mail piece must be flat and weigh less than 3 ounces.
These allow for a variety of mail piece sizes, including the following popular EDDM sizes: 4.25x11 inches, 4.25x12 inches, 6x12 inches, inches, 6.25x9 inches, 6.5x8 inches, 6.5x9 inches,6x11 inches, 8.5x11 inches, 8.5x14 inches, and 9x12 inches.
How long does it take for EDDM to be delivered?
Once your EDDM mailing is delivered to the destination post office (the post office that services the area your mailers are being delivered to), it typically takes 2 to 4 days for your mailers to be delivered to the recipients. Keep in mind that the post office does not deliver mail on Sundays. Also, the delivery time does not include any time associated with printing, shipping, or preparing your EDDM mailing. It only includes the time the postal service typically takes to deliver them after they receive them.
How much does EDDM cost?
As of July 9th, 2023, the EDDM postage rate stands at 19.8 cents per piece. However, the price will likely increase in January 2024 when the USPS has its next price increase. In addition to the per-piece postage rate, there are costs related to having your EDDM mailers printed (and shipped to you if necessary) and mail preparation costs (sorting and bundling) if you opt to hire a service to prepare your mailing versus doing it yourself. These costs can vary substantially based on your service provider, the size of your EDDM mailer, and the paper stock it is printed on. There may also be design costs if you opt to hire a professional graphic designer to create a design for your mailer.
How much is EDDM postage?
As of the last postal rate increase on July 9th, 2023, the postage rate for EDDM retail is 19.8 cents per piece. The EDDM BMEU postage rate currently ranges from 19.3 cents to 22.8 cents per piece, depending on where the EDDM mailing enters the postal system. As of late, the USPS has been increasing its rates twice a year in July and January, so these rates will likely increase next in January of 2024.
What are the EDDM paper requirements?
The USPS EDDM requirements specify a minimum thickness of .007 inches per piece. With this minimum thickness, there are several paper thicknesses that will meet these requirements and provide a variety of options to choose from. Common paper stock that is used for EDDM and meets the thickness requirements are 80lb Gloss Cover, 100lb Gloss Cover, 14pt stock, and 16pt stock.
EDDM, Saturation, or Targeted Mailing
Let Us Help You Choose the Best Option for Your Business
Call Us Today!
Limited Time Offer - FREE Custom Postcard Design!